Appetizers to die for
You're hosting a family get-together, or you're having a few friends over for a wine and cheese evening; how do you begin? With only the most decadent spread of hors d'oeuvres of course! Impress your guests with a selection of the finest Greek products that are as appealing to the eye as they are to the palate. Deluxe green olives and juicy kalamatas are always classic starters, but adding a bit of crunch and surprise flavor with pimento, garlic and almond-stuffed olives are game-changers.
SHOP NOW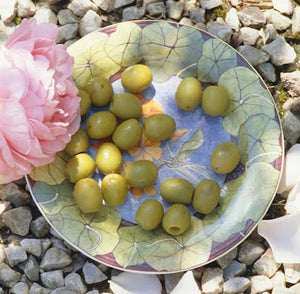 Everything you need to create your own Mediterranean experience!
If a trip to Greece is on your bucket list, or you're looking to recreate the sensational dishes you tasted while you were on vacation, with Olivoasis, you can bring the most authentic flavors of the Mediterranean home! Every delicacy of the islands and every culinary treat of Greek cuisine is available to you with these top quality products. Delicious food is the center of everything from intimate evenings to impressive entertainment, so let us fill your plates and satisfy your appetites with the best Greece has to offer.

SHOP NOW